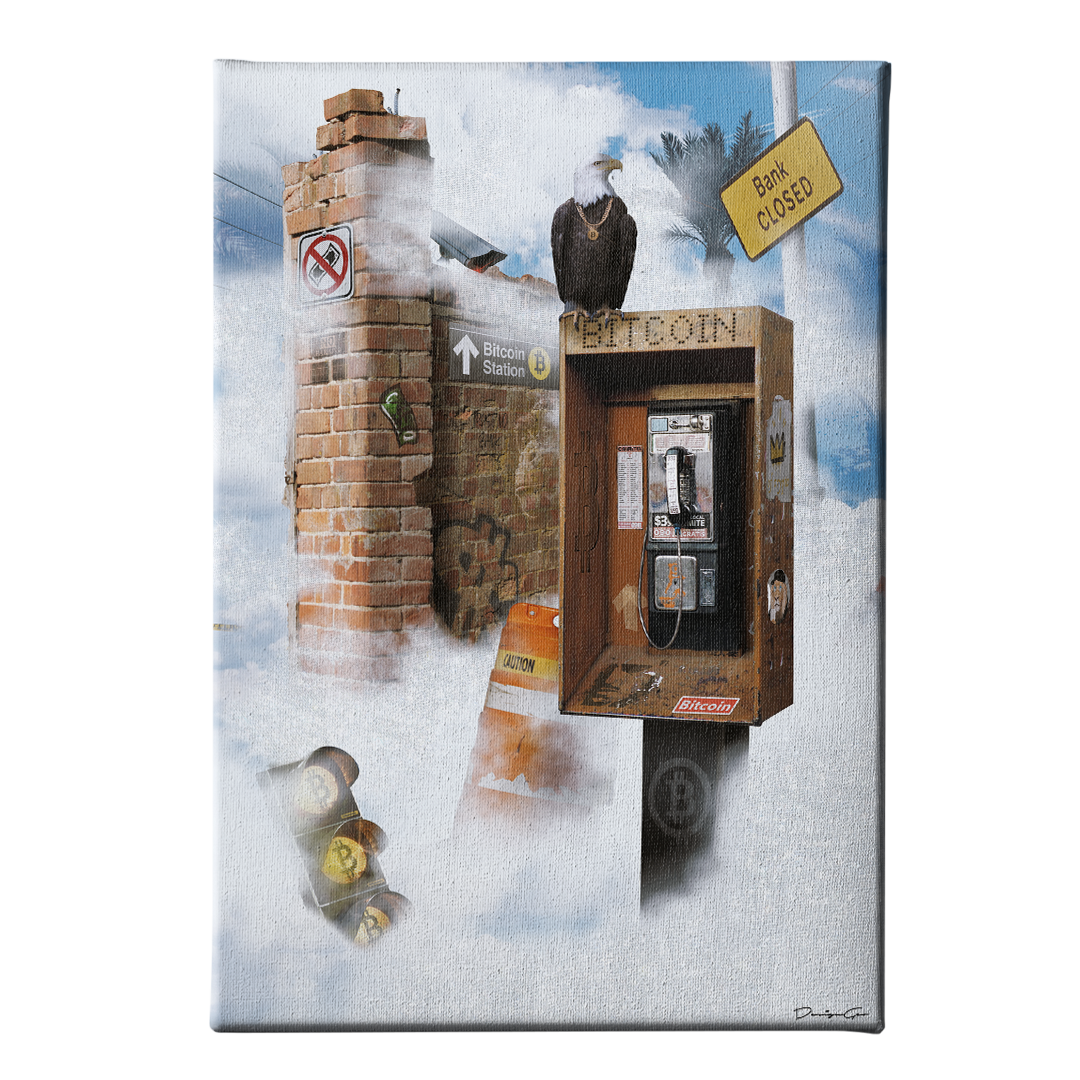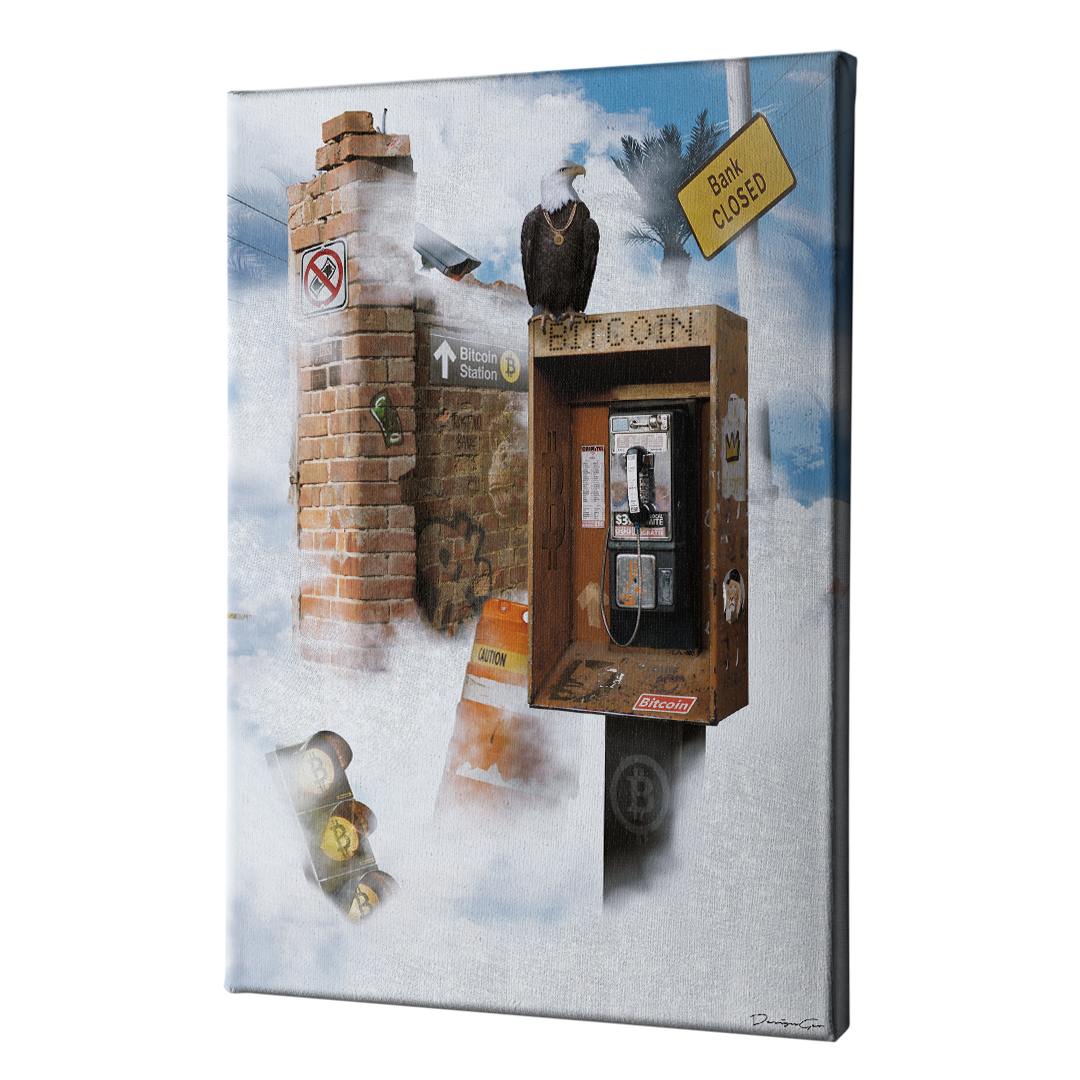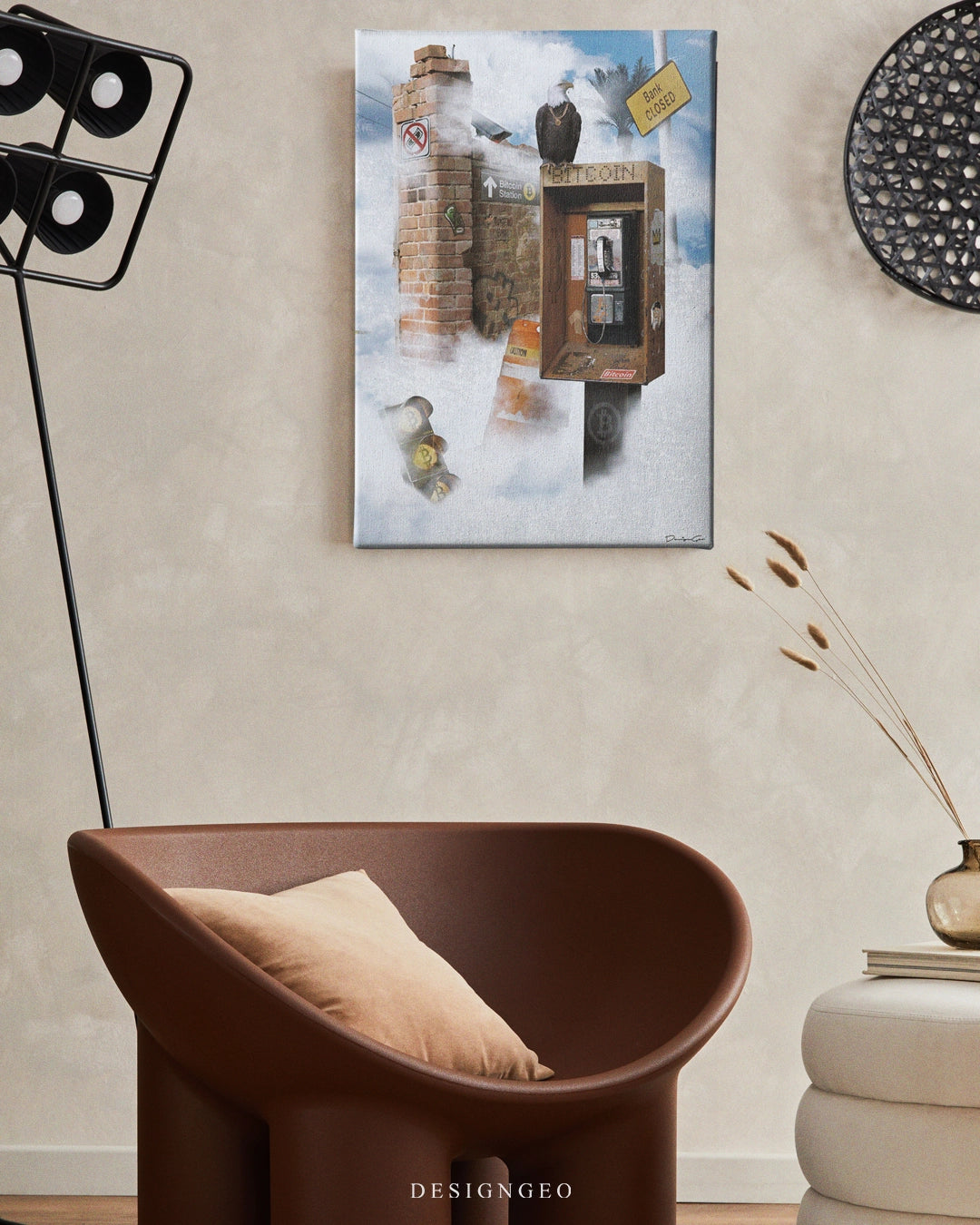 Bitcoin Calling Canvas Prints
Sale price

$120.00 USD
Regular price
(/)
---
Product images for illustrative purposes.
Bitcoin Calling Canvas Description

Our limited-edition canvas prints are perfect for creating a one-of-a-kind look in your home, office, or favorite space. All prints are digitally reproduced on fine-quality canvas, creating a work of art with vibrant, lasting colors and extraordinary detail.

"Bitcoin Calling" rectangular canvas print featuring a futuristic apocalyptic scene where Bitcoin is the only thing that prevails. In the center of the scene, a majestic eagle proudly wears the Bitcoin coin on its collar, symbolizing financial freedom and innovation. The traffic light and subway signal intertwine in a dance of lights and shadows that subtly yet dramatically allude to the 'B' of Bitcoin.

The clouds surrounding the composition contribute to a futuristic atmosphere, transporting you to a world of unexplored possibilities on the technological horizon. This canvas is much more than a work of art; it is a declaration of confidence in the decentralized future that Bitcoin represents. Whether as an elegant addition to your home, office, or as a meaningful gift for a cryptocurrency enthusiast, 'Bitcoin Calling' invites you to contemplate the limitless possibilities that the digital world holds for us.


Exclusive and original design created by DesignGeo.

Details

Limited edition canvas art piece, meticulously crafted. Made from high-quality canvas material, this rectangular-format artwork boasts a captivating design that stretches seamlessly from edge to edge. The woven fabric is skillfully mounted onto a sturdy wooden frame, ensuring both durability and a polished presentation. With only 30 pieces available, each artwork is a rare gem in this limited edition collection, promising uniqueness and exclusivity. Once these pieces are sold out, there will be no restocking. 

Shipping


Worldwide Shipping.
Ships within 5 to 7 business days + 3 to 7 business days for delivery.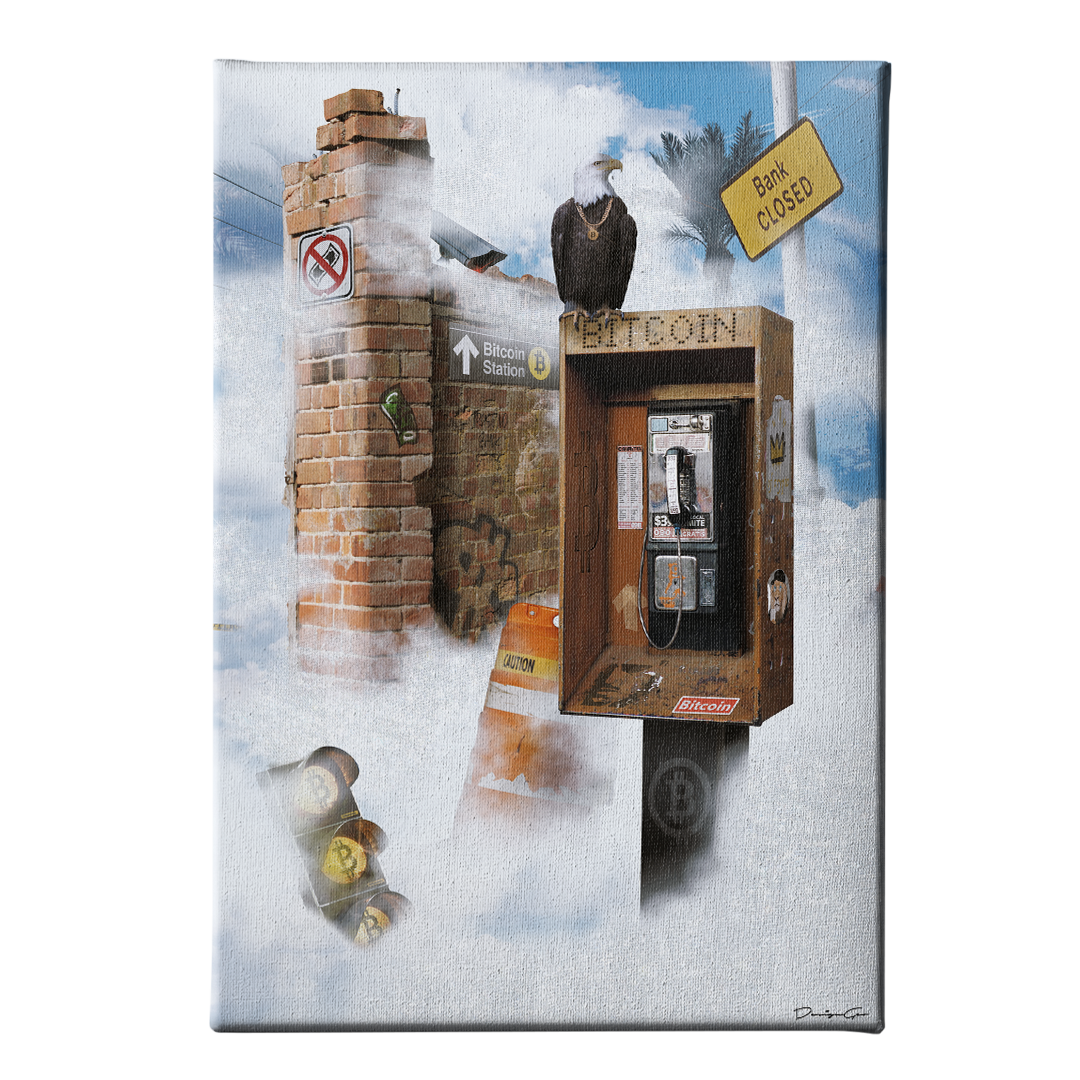 Bitcoin Calling Canvas Prints
Sale price

$120.00 USD
Regular price
Choose options