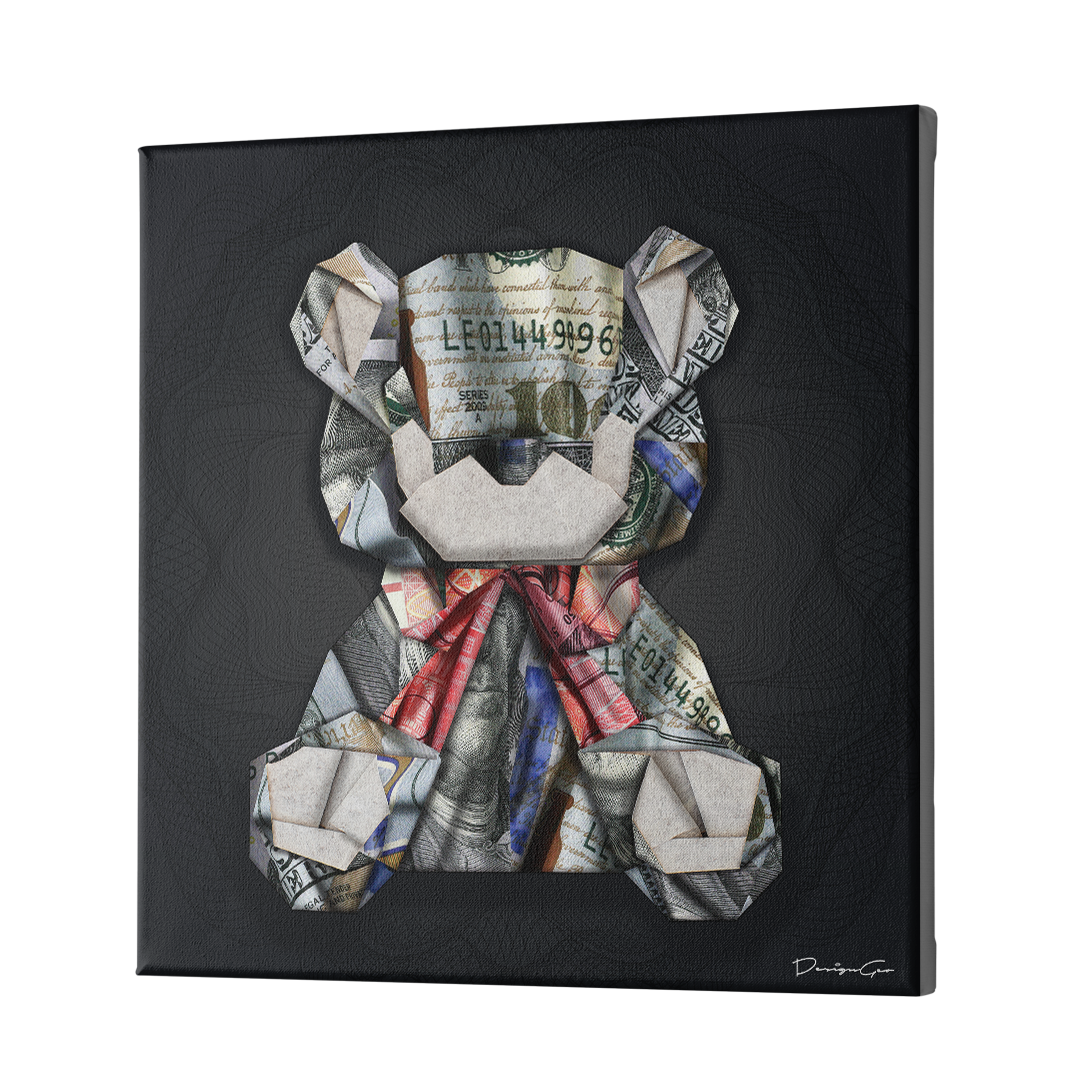 Dollar Teddy Bear Canvas Description

Our limited-edition canvas prints are perfect for creating a one-of-a-kind look in your home, office, or favorite space. All prints are digitally reproduced on fine-quality canvas, creating a work of art with vibrant, lasting colors and extraordinary detail.

"Dollar Teddy Bear" square canvas print featuring a teddy bear made in origami with 100 dollar bills.  This canvas not only adds a touch of elegance and sophistication to your interior decor but also conveys a message of abundance and creativity. Whether you place it in your living room, bedroom, or workspace, this origami teddy bear will be a constant conversation piece and a reminder of the infinite possibilities that imagination can create.

Exclusive and original design created by DesignGeo.

Details

Limited edition canvas art piece, meticulously crafted. Made from high-quality canvas material, this square-format artwork boasts a captivating design that stretches seamlessly from edge to edge. The woven fabric is skillfully mounted onto a sturdy wooden frame, ensuring both durability and a polished presentation. With only 30 pieces available, each artwork is a rare gem in this limited edition collection, promising uniqueness and exclusivity. Once these pieces are sold out, there will be no restocking. 

Shipping


Worldwide Shipping.
Ships within 5 to 7 business days + 3 to 7 business days for delivery.
Dollar Teddy Bear Canvas
Sale price

$100.00 USD
Regular price
Choose options