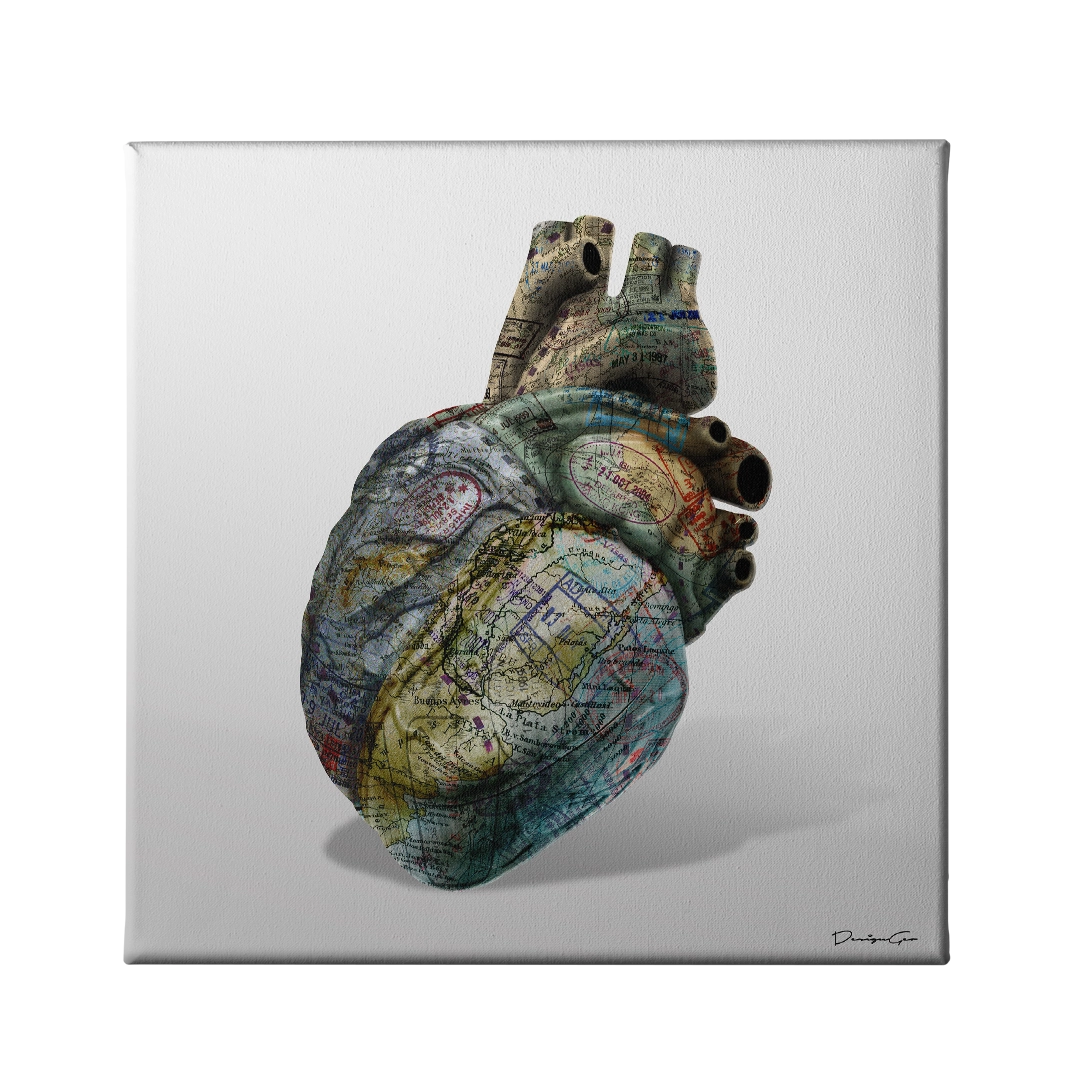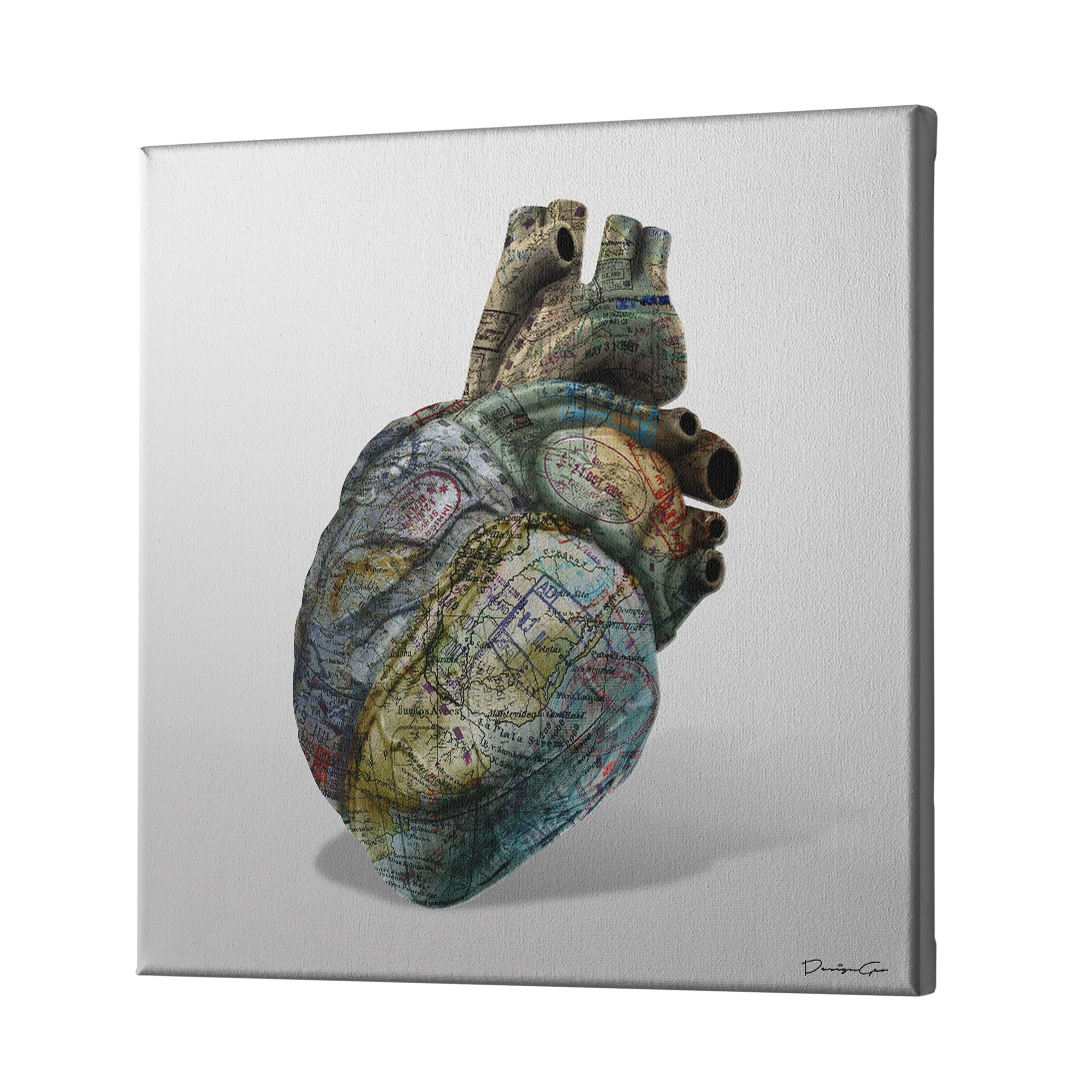 Globetrotters Heart Canvas Prints
Sale price

$120.00 USD
Regular price
(/)
---
Product images for illustrative purposes.
Globetrotters Heart Canvas Description

Our limited-edition canvas prints are perfect for creating a one-of-a-kind look in your home, office, or favorite space. All prints are digitally reproduced on fine-quality canvas, creating a work of art with vibrant, lasting colors and extraordinary detail.

"Globetrotters Heart" square canvas print featuring a heart made with world maps. Immerse yourself in the exciting essence of global exploration with our exclusive "Globetrotters" decorative art painting. This captivating design fuses the beauty of world maps with the nostalgia of travel stamps, creating a heart palpably filled with the vibrant energy of adventure.

Every corner of the heart is meticulously crafted with cartographic details, tracing the lines of continents and oceans that have witnessed countless travel stories. Carefully selected and strategically arranged stamps highlight iconic destinations, evoking memories of unforgettable experiences and cultural connections. "Globetrotters" is not simply a painting, it is a visual ode to the passion for discovering the world, discovering new lands, and immersing oneself in diverse cultures.

Exclusive and original design created by DesignGeo.

Details

Limited edition canvas art piece, meticulously crafted. Made from high-quality canvas material, this square-format artwork boasts a captivating design that stretches seamlessly from edge to edge. The woven fabric is skillfully mounted onto a sturdy wooden frame, ensuring both durability and a polished presentation. With only 30 pieces available, each artwork is a rare gem in this limited edition collection, promising uniqueness and exclusivity. Once these pieces are sold out, there will be no restocking. 

Shipping


Worldwide Shipping.
Ships within 5 to 7 business days + 3 to 7 business days for delivery.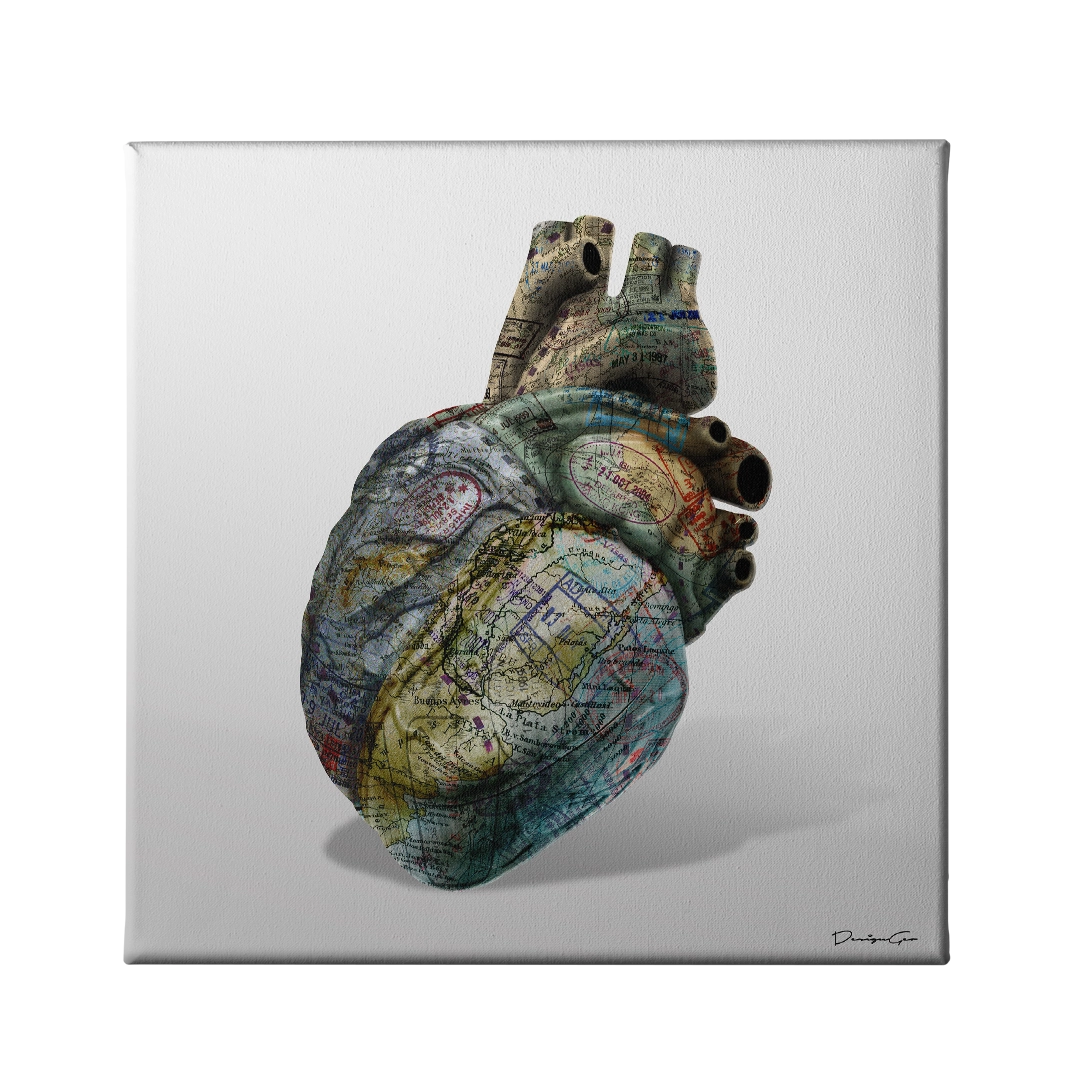 Globetrotters Heart Canvas Prints
Sale price

$120.00 USD
Regular price
Choose options