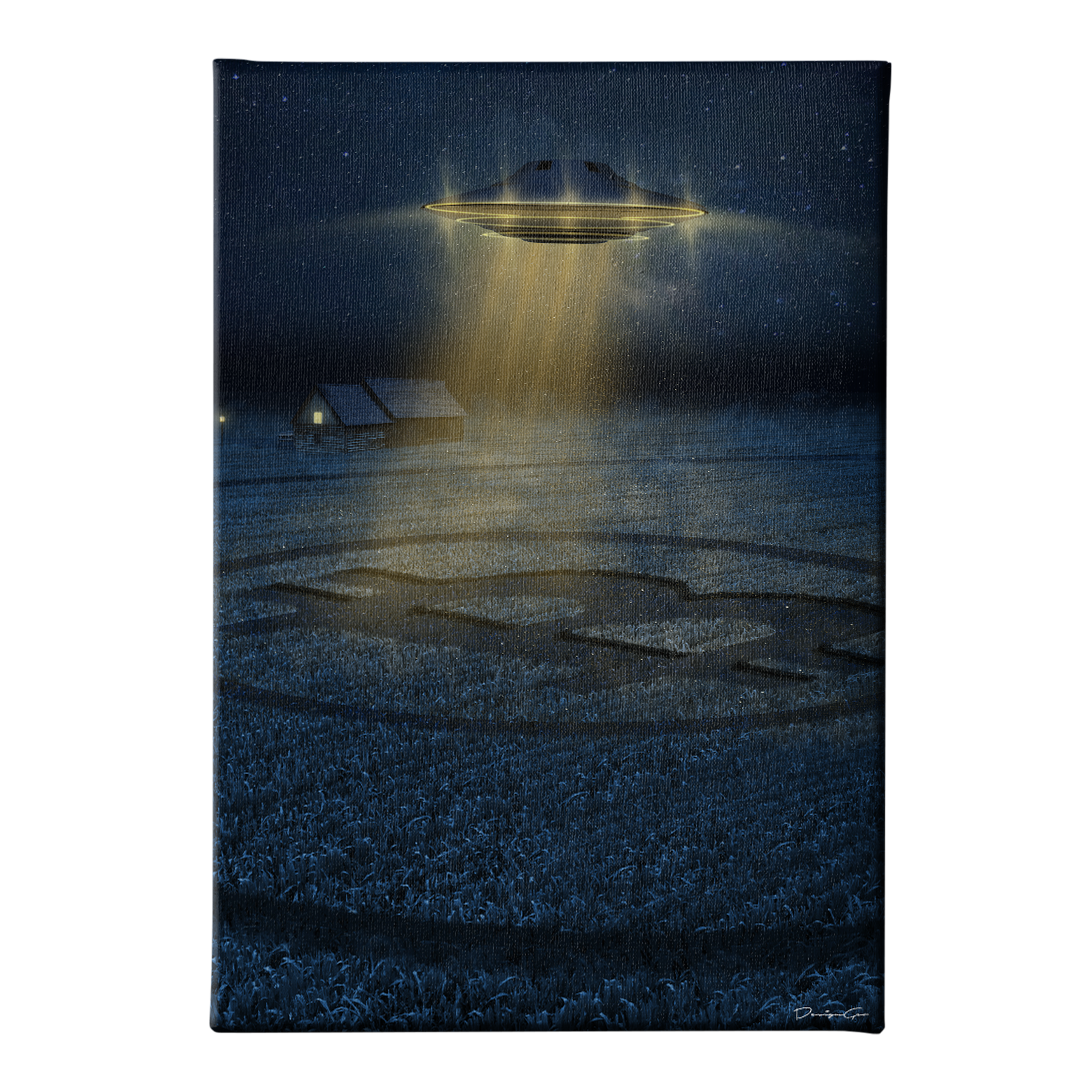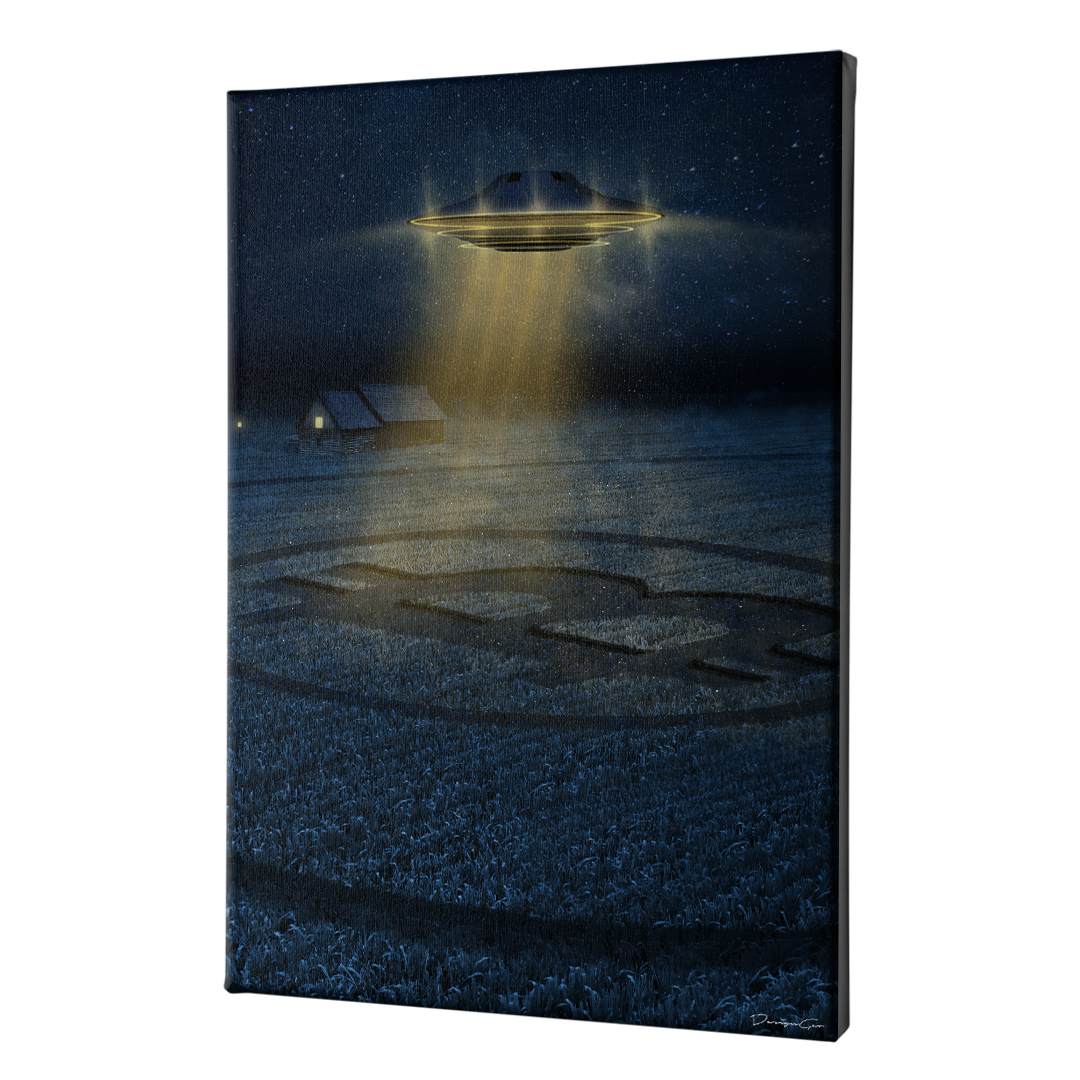 Bitcoin Farm Canvas Description

Our limited-edition canvas prints are perfect for creating a one-of-a-kind look in your home, office, or favorite space. All prints are digitally reproduced on fine-quality canvas, creating a work of art with vibrant, lasting colors and extraordinary detail.

"Bitcoin Farm" rectangular canvas print featuring a UFO spaceship creating a mark in the wheat plantation. In the heart of a peaceful cornfield, a starry night is illuminated by an intense light. The undisputed protagonist of this scene is a UFO-shaped spaceship mysteriously hovering over the crop. Its presence, enigmatic and perplexing, casts a radiant light that illuminates every detail of the plantation.

What makes this artwork even more intriguing is the imprint the spaceship is leaving on the cornfield. Instead of the typical circular mark, this imprint is a captivating and almost surreal representation of the world's most famous cryptocurrency, Bitcoin. The complex geometry of a Bitcoin QR code is etched into the ground as if the spaceship were transmitting an encrypted message to humanity.

Exclusive and original design created by DesignGeo.

Details

Limited edition canvas art piece, meticulously crafted. Made from high-quality canvas material, this rectangular-format artwork boasts a captivating design that stretches seamlessly from edge to edge. The woven fabric is skillfully mounted onto a sturdy wooden frame, ensuring both durability and a polished presentation. With only 30 pieces available, each artwork is a rare gem in this limited edition collection, promising uniqueness and exclusivity. Once these pieces are sold out, there will be no restocking. 

Shipping


Worldwide Shipping.
Ships within 5 to 7 business days + 3 to 7 business days for delivery.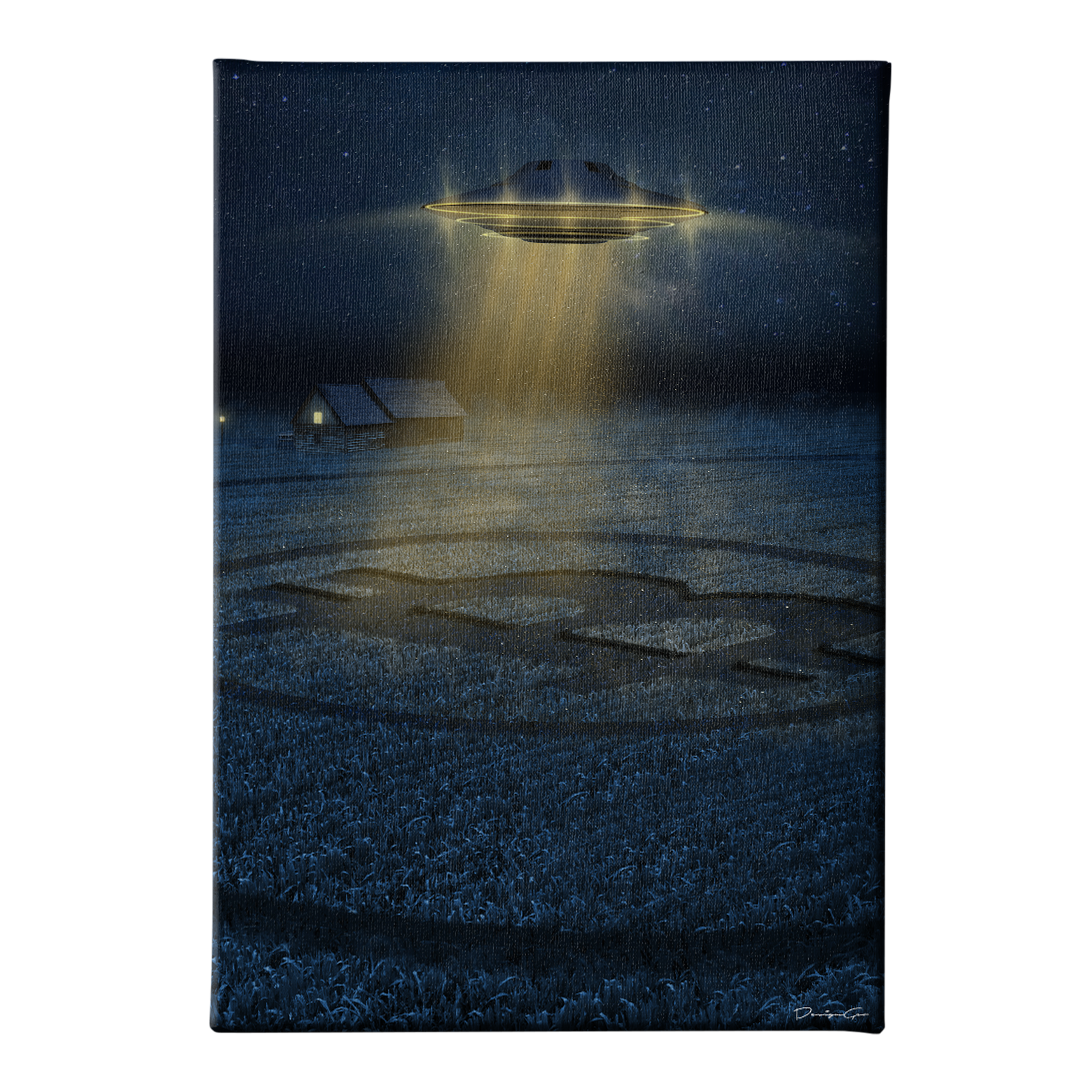 Bitcoin Farm Canvas
Sale price

$100.00 USD
Regular price
Choose options